Getting Started with Emberly's Affiliate Program
Discover the simple steps to become an Emberly affiliate partner and begin earning commissions by sharing your maps and affiliate link.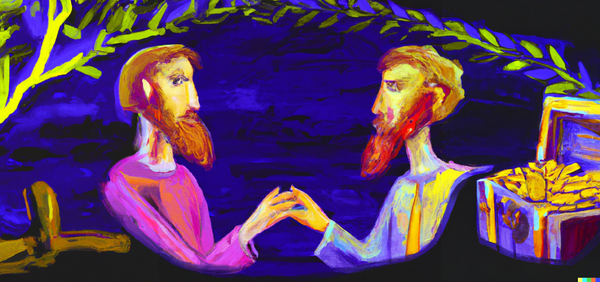 Welcome to Emberly's Affiliate Program! Our goal is to create partnerships based on trust, transparency, and fairness. By joining our program, you'll help us spread the word about Emberly and earn a commission for every new paid user you refer. In this guide, we'll walk you through the steps of becoming an Emberly affiliate partner.
Step 1: Review the Terms & Conditions
Before you begin, it's crucial to read and understand the Terms & Conditions of the Emberly affiliate program. By agreeing to these terms, you guarantee that your promotional activities will be ethical, transparent, and in compliance with all applicable laws. You can review the Terms & Conditions here.
Step 2: Sign Up for the Affiliate Program
To join our affiliate program, first, make sure you have a premium subscription for Emberly. Then navigate to the settings menu in Emberly, and open the "Affiliate" tab. Here you press the "Join Affiliate Program" button, and you will get access.
Step 3: Access Your Affiliate Dashboard
After you have signed up for the affiliate program, you will be sent to your Affiliate Dashboard. Here, you can find your unique affiliate link, track your earnings, and request payouts.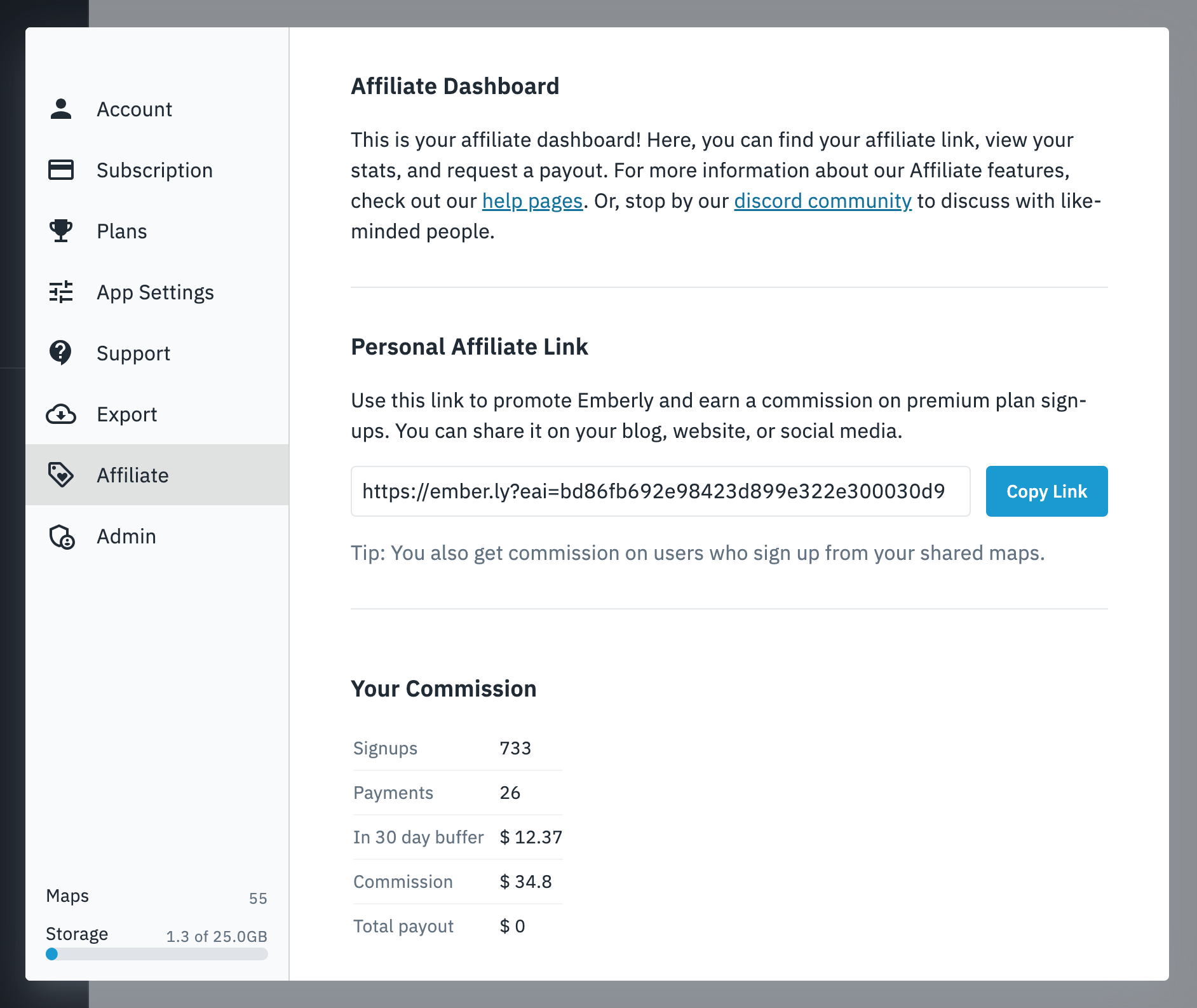 Step 4: Promote Emberly on Your Platform
Now it's time to start promoting Emberly. You can earn commissions in two ways: by using your unique affiliate link, or by sharing maps you created with Emberly.
Method 1: Affiliate Link
Include your unique Affiliate link in your content, such as blog posts or social media posts, when recommending Emberly. This ensures that new users who sign up from your link will be attributed to your affiliate account, and you'll receive a commission on their payments.
You'll find your personal affiliate link in the affiliate dashboard.

Method 2: Sharing Maps
When you create and share a map using Emberly, any new users who sign up through the shared map will also be attributed to your affiliate account, earning you commissions on their payments. Below is a guide on how to sharing maps works in Emberly: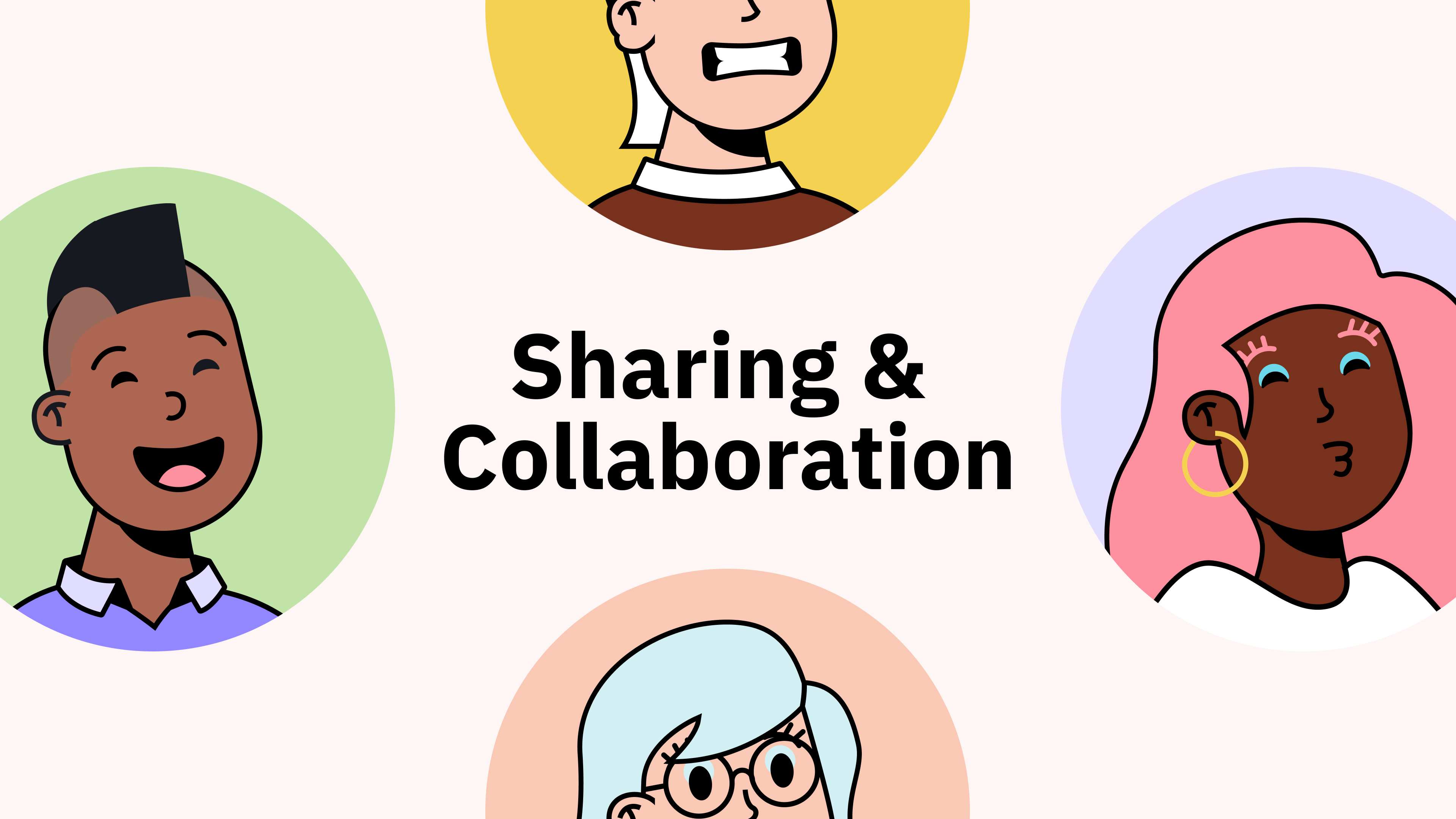 Step 5: Earn Commissions
You will receive a commission when a user you referred to Emberly makes a payment. For every new paid signup, you will earn a 30% recurring commission with no time limit on the duration of these earnings. After a user's payment, your commission will be held in a "30-day buffer." If the user does not request a refund within this period, the commission will be added to your commission account.
You can monitor your commission earnings in the "Your Commission" section of the dashboard.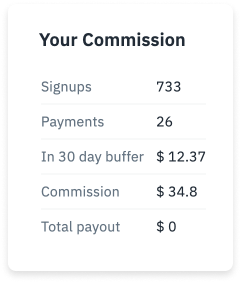 Step 6: Request Commission Payouts
Once you have an accumulated commission of $300 USD, you can request a payout in your Affiliate Dashboard. We handle payouts exclusively via PayPal. Make sure your PayPal account information is up-to-date in your dashboard. To request a payment, enter your PayPal address and click "Request Payout"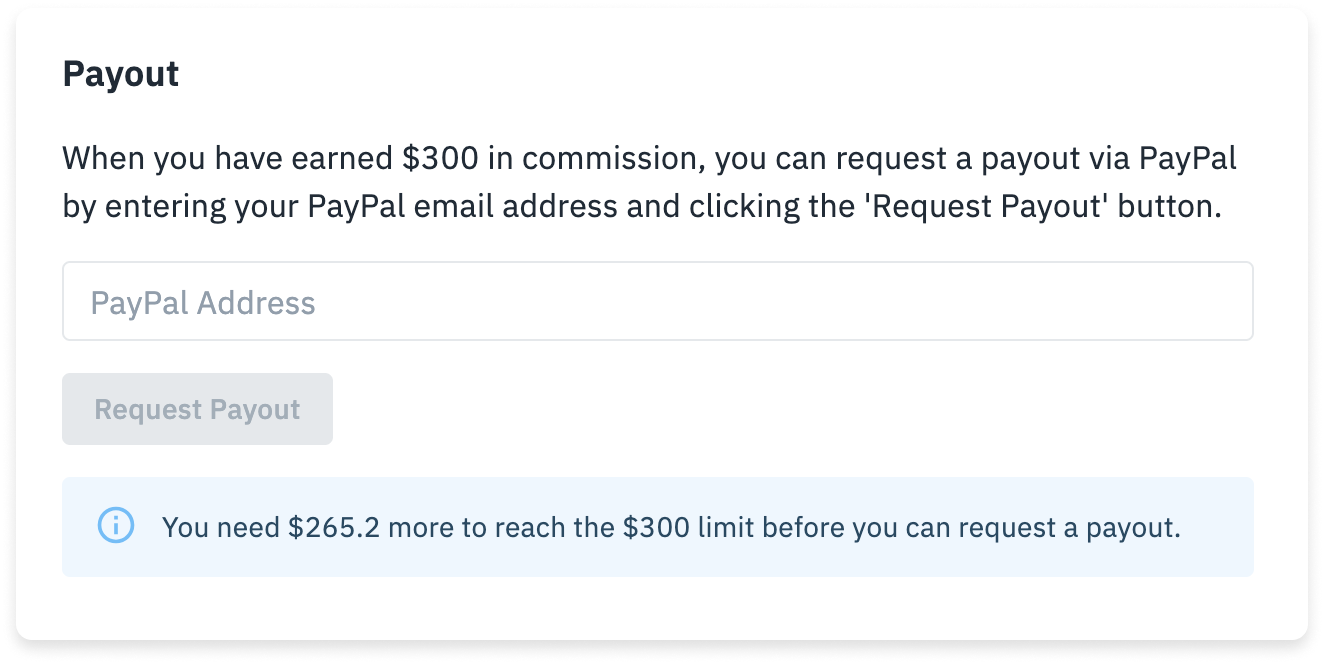 Conclusion:
Thank you for considering Emberly's Affiliate Program! We appreciate your support and look forward to a successful collaboration. If you have any questions or need assistance, don't hesitate to reach out to us at hi@ember.ly or through the Emberly Discord server. Happy promoting!