The Insider's Guide to Mastering Emberly Advisor: Tips, Tricks, and More
Explore Emberly Advisor, a chat assistant for the Emberly application, designed to simplify complex tasks, find answers, and unlock new insights. Boost your productivity with our essential tips and tricks.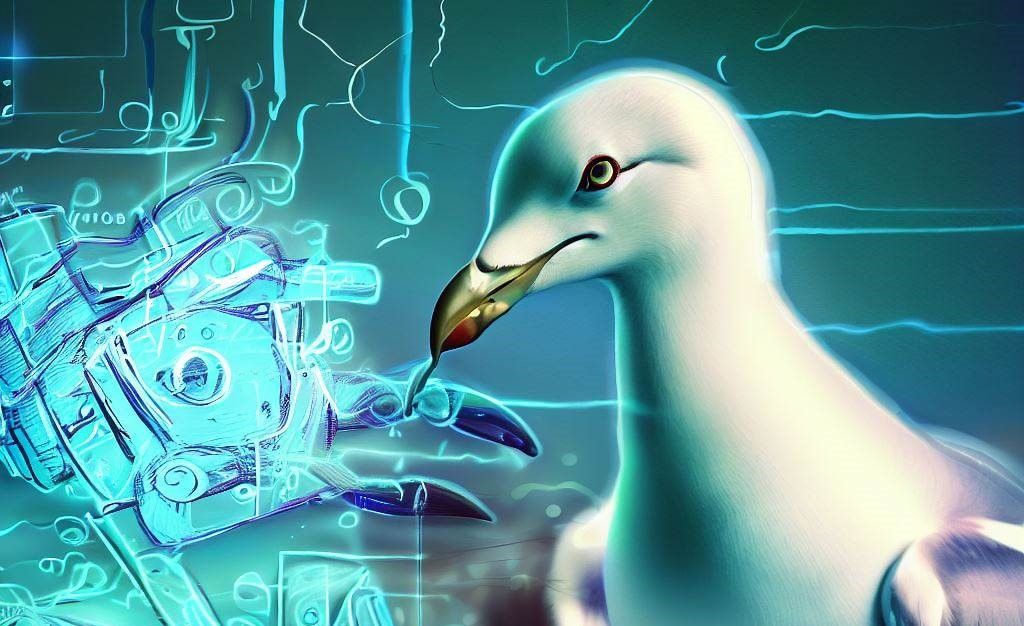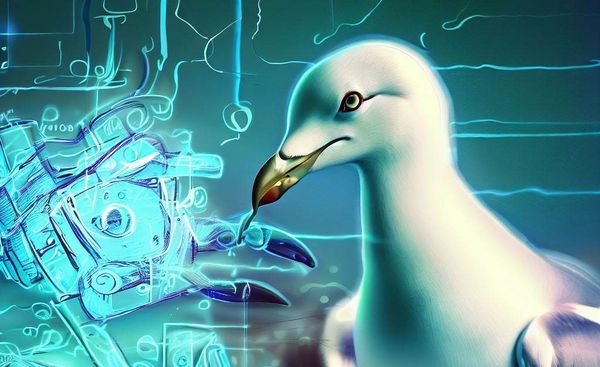 Emberly Advisor is a chat assistant that aids you while using the Emberly application. Its purpose is to help you with tasks that may be too complex for a typical user interface. To access this tool, simply click on the button featuring three stars at the top, and let Emberly Advisor guide you through your experience.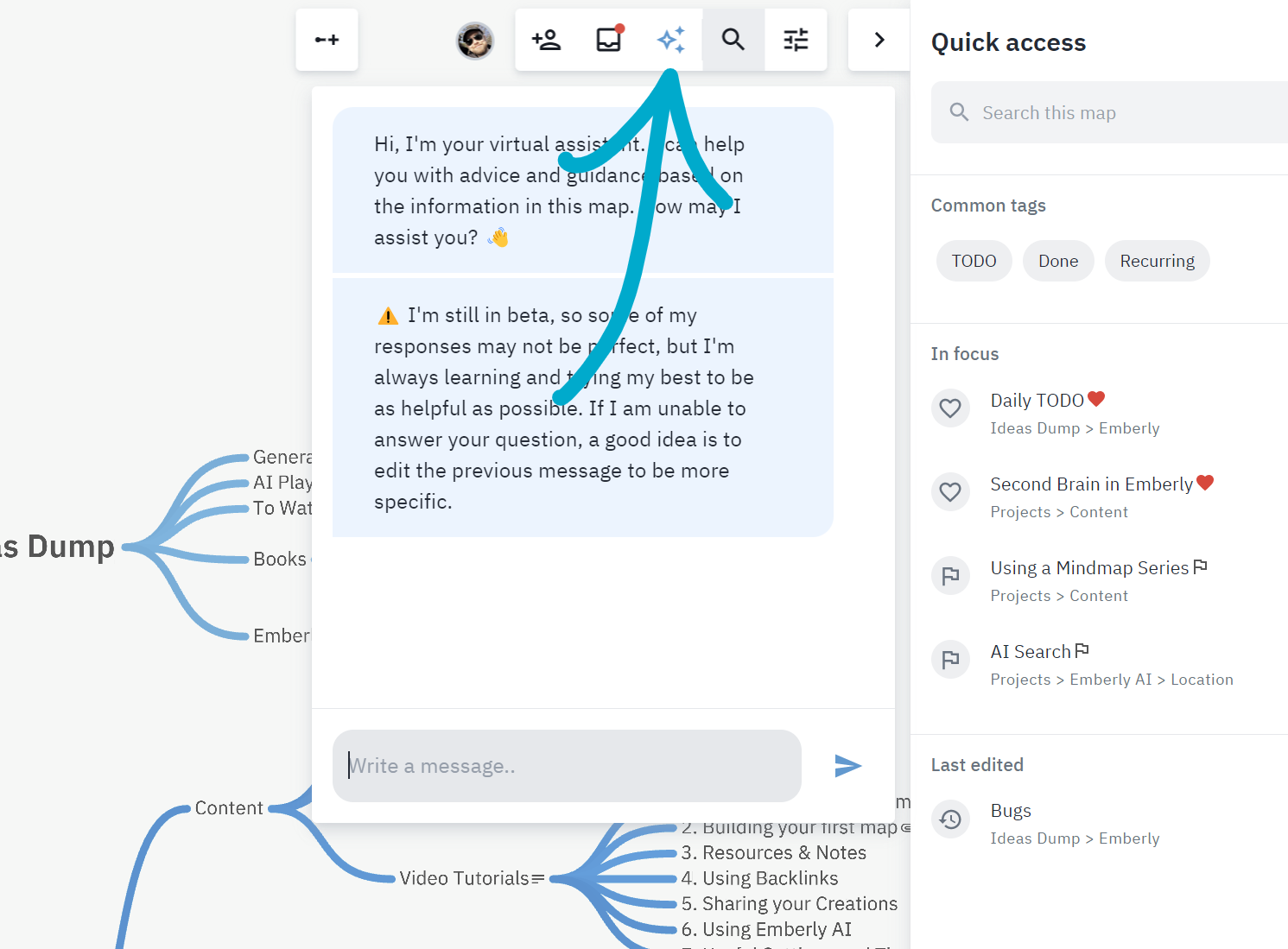 The advisor can answer questions by searching your map for answers, find new insights by combining data from multiple sources, translate text, make new mind-map branches, write code and much more.
The conversation is cleared whenever you exit the map or reload the application, to let you start with a clean slate.
This article includes tips and tricks that makes the advisor more useful.
Be descriptive and clear when asking for insights in your map
The advisor can't read your mind, so properly describing where and how to fetch the data you want it to process is essential.
Here is an example of a good descriptive prompt:
>> Search for a node called "Example", list out the child nodes under it and include a summary of the notes stored in them.
The example describes how to find the information, how to process it, and how to return it back to us.
It is never a bad idea to specify exactly how you want the results of the prompt returned, if you want it to summarize something into a new mind-map branch to add to your map, dont be afraid to ask for it.
Don't be afraid to edit your messages
Sometimes you dont get the results you are looking for.
However, If you hover your pointer over your previous message, three buttons will be made available that lets you edit the conversation.
Replay message - deletes the previous reply, and replays your last message.
Edit message - lets you edit your previous message.
Delete message - deletes the latest reply and your previous message.
PS. On touchscreen devices you can tap on the message to reveal the buttons.
Prompt ideas
Here are some of the queries I have gotten the most milage out of so far.
>> suggest improvements to the text in my open notes to make it more engaging for the reader
If you are looking at a open notes editor, the above query will suggest ways to improve the writing in the blocks that are currently scrolled into view.
>> Find the notes inside the node called "Example" and summarize them into a new mind-map branch
This will take the notes inside a topic and generate a new branch in the map from them, quite useful to quickly break down a topic.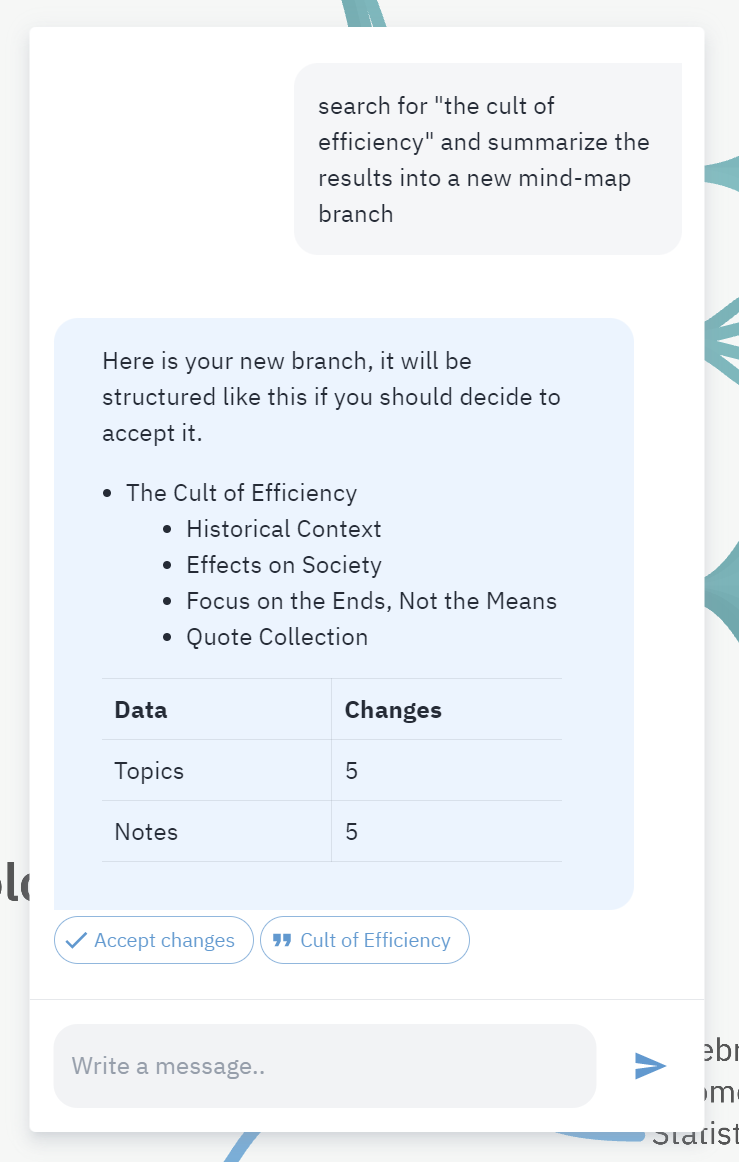 >> Search for "Example" and summarize the results into a new mind-map branch
This performs a generic search for the keyword "Example", and then creates a new mind-map branch, if its acceptable, you can choose to accept it into your map.
Find the topics "Example A" and "Example B", summarize their respective notes and try to find new insights based on their union
This query lists out the two topics alongside their summary, and then ends with a paragraph extracting new insights based on the content of both topics.
Search the resources "Example A" and "Example B", summarize their respective notes and try to find new insights based on their union
Similar to the query above, but does a more generic search for resources.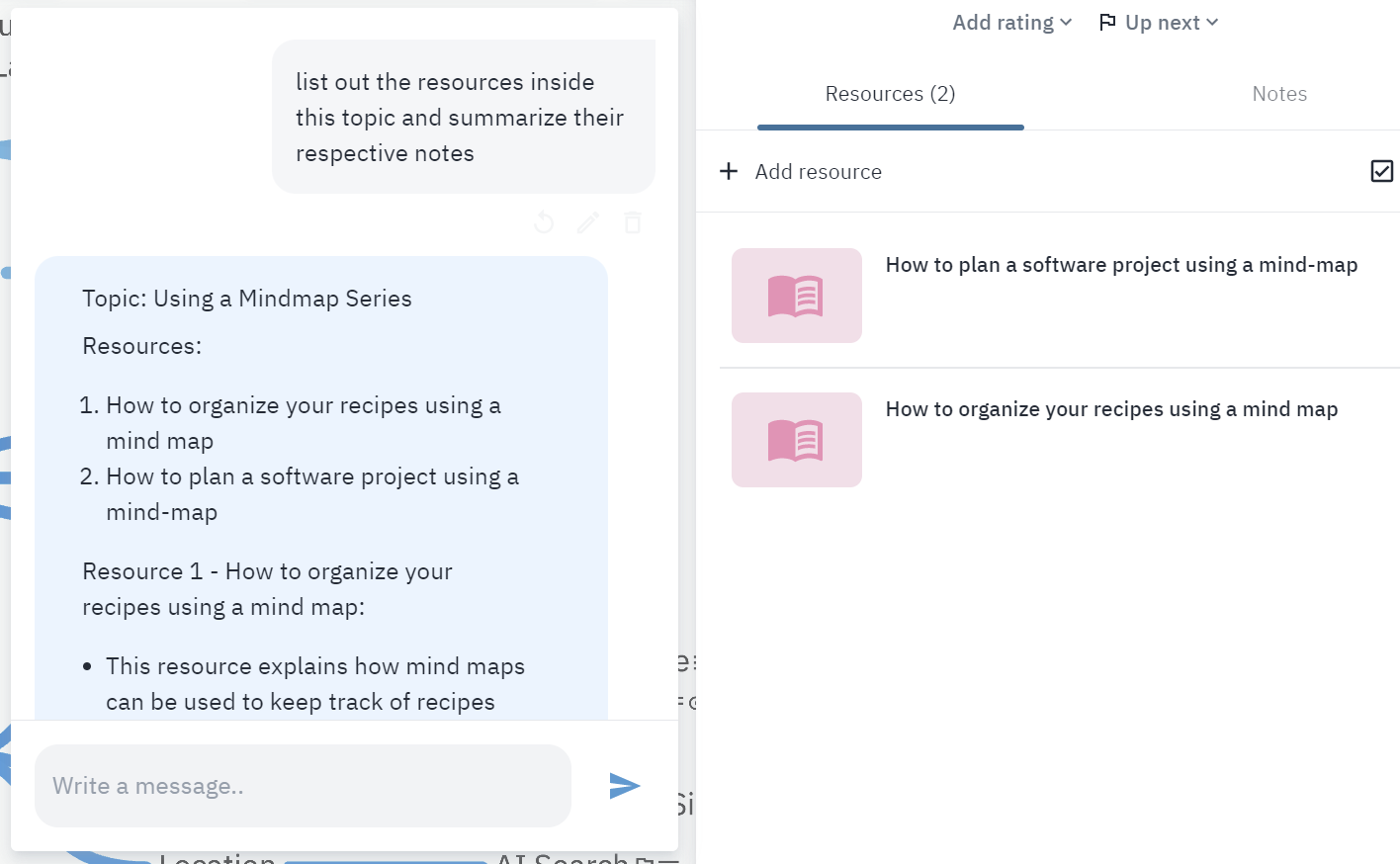 list out the resources inside this topic and summarize their respective notes
This prompt lists out the resources found inside the open topic, and summarizes the notes found inside each one.
Answering questions from your notes
Another great use-case is to have it answer questions based on your notes. If you ask it a question, it will search through the notes in your open map to try to find the answer.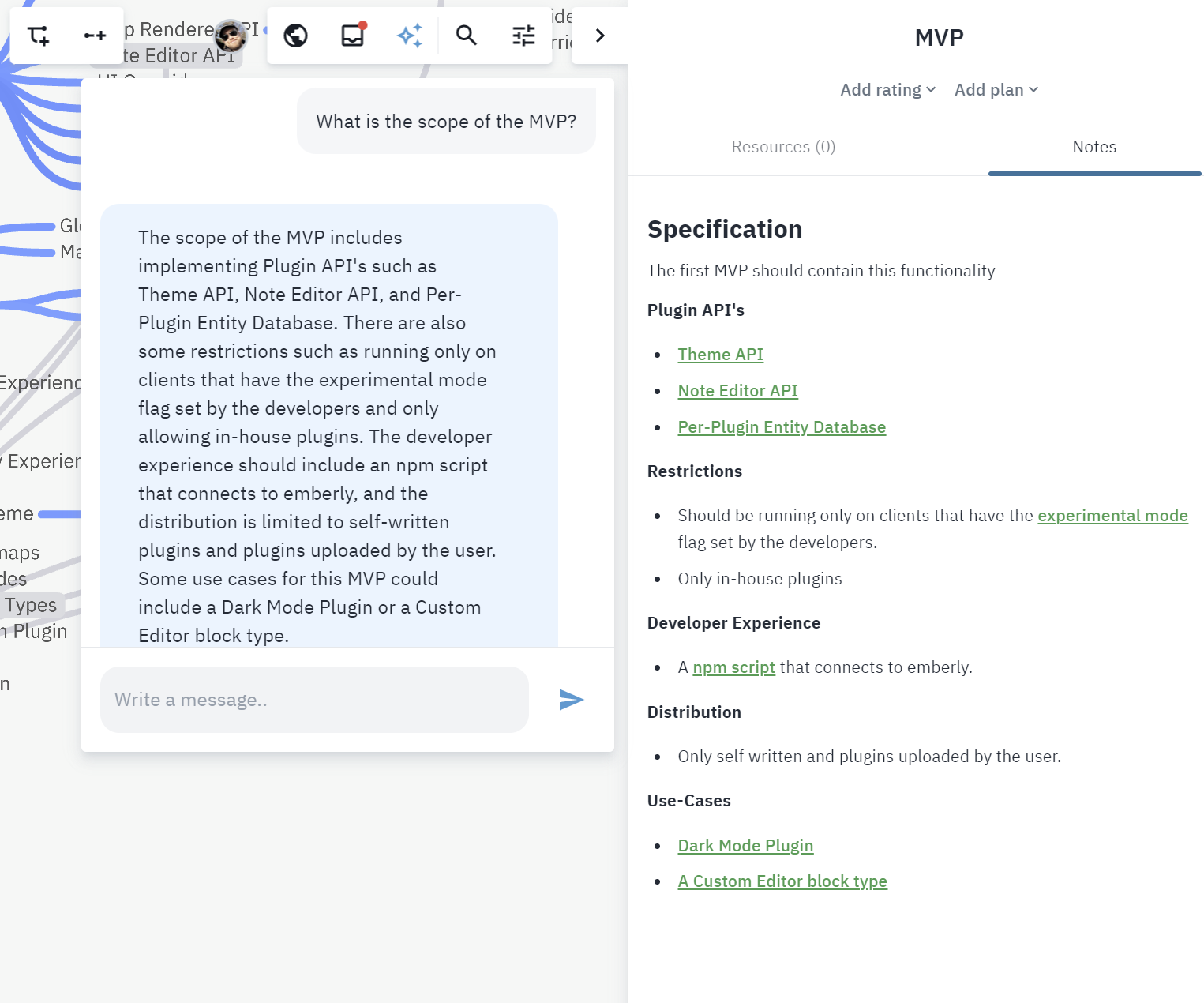 Asking follow up questions
You can ask follow-up questions and have the advisor further process the data.
As an example, we are going to have it create a table, and then modify it.
First we ask the advisor summarize the content of the open editor into a new table.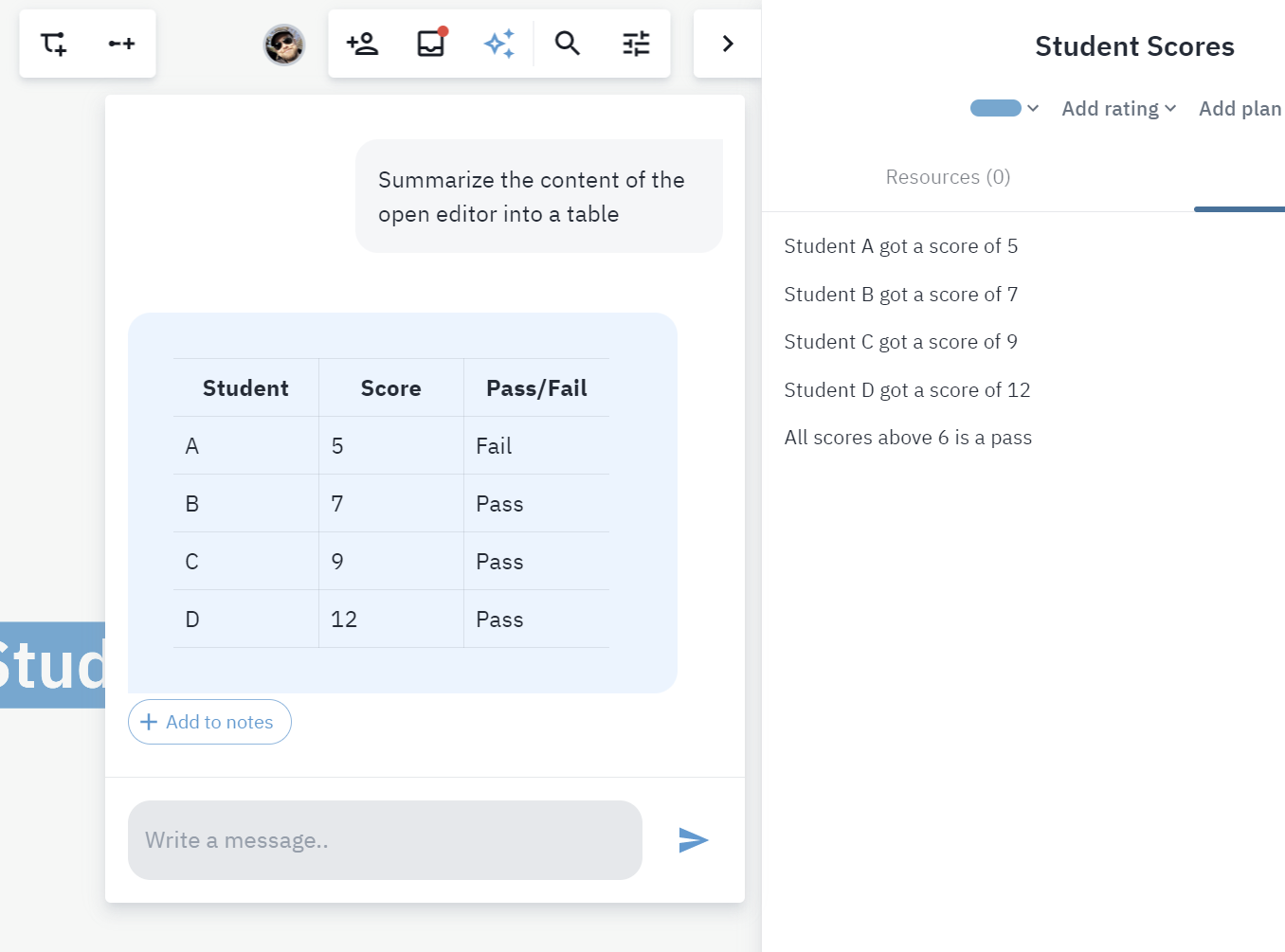 Then we ask a follow-up to add another column to the table.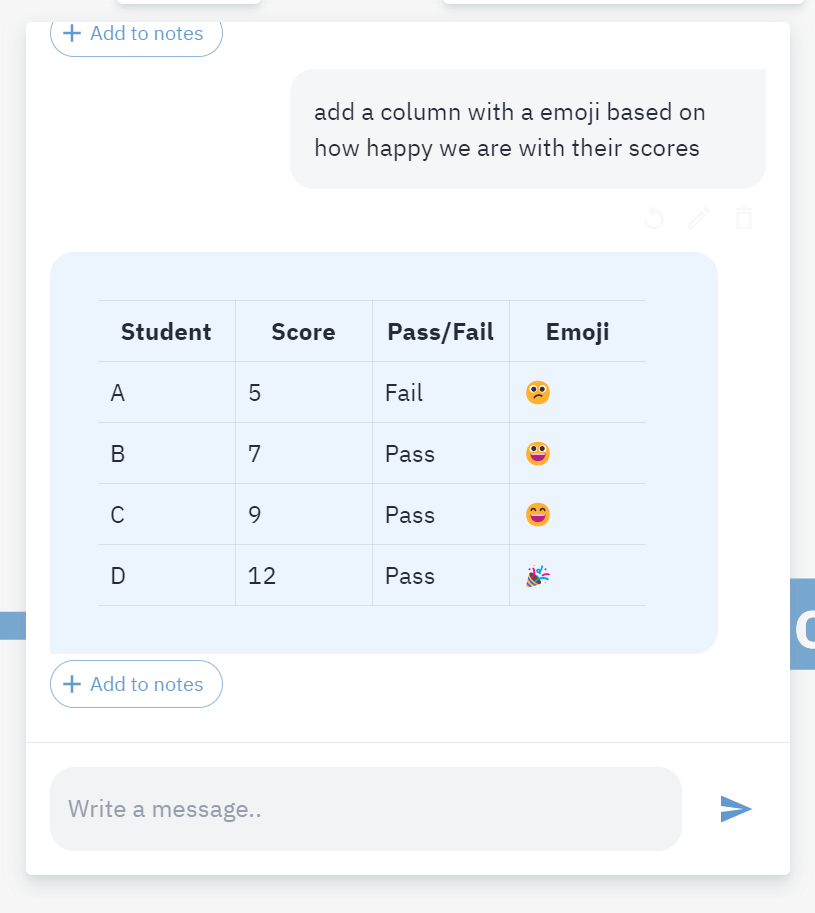 Add to notes
If we want to save a reply by the advisor, open a editor, then click on "+ add to notes" and the advisor will copy the content of the message to the end of the open notes field.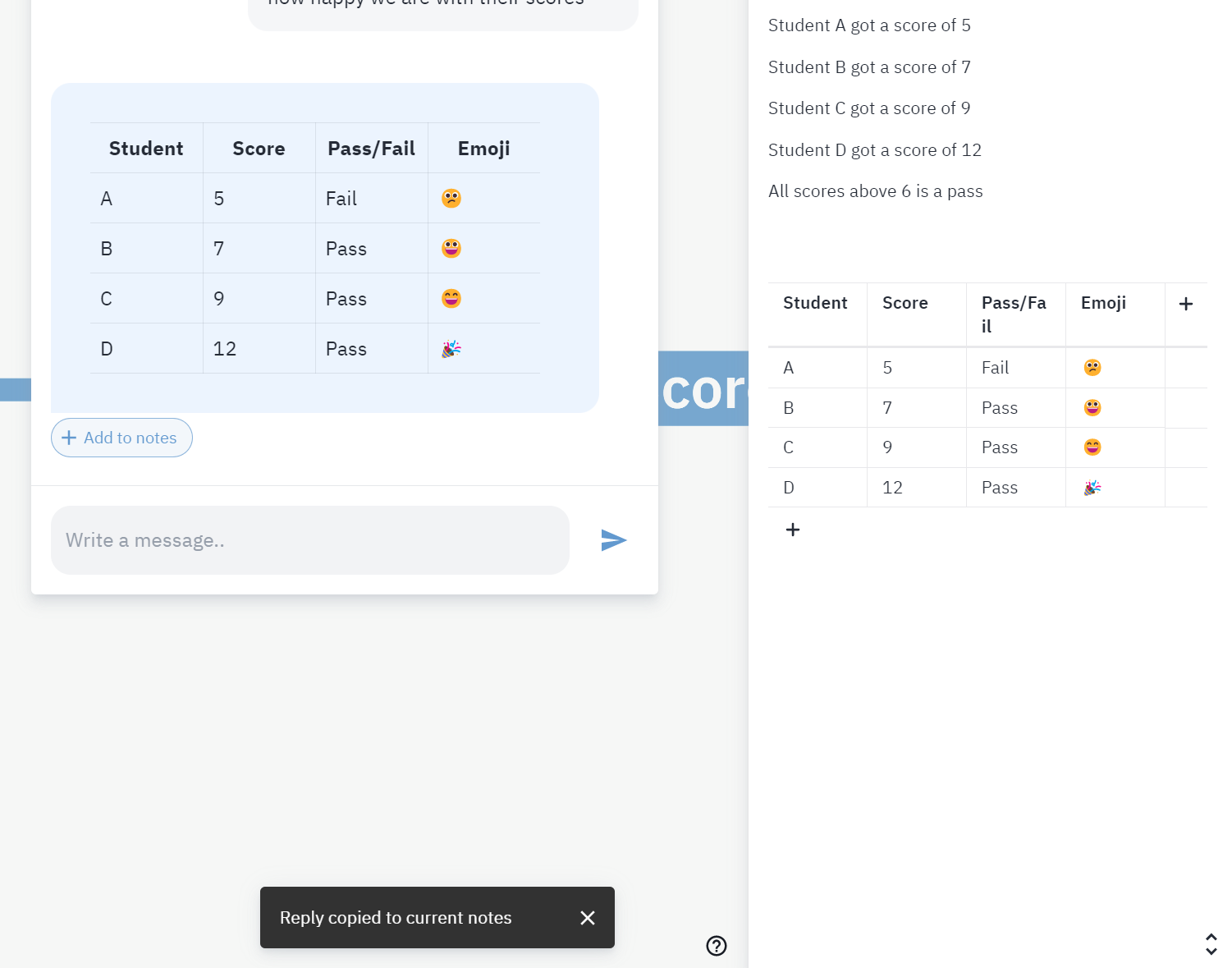 It can do more things too
The advisor is a versatile tool that offers more than just data processing for your map. It can help you with coding, translation, and even add some humor to your day with a good joke. It's a handy assistant that can simplify your tasks and bring a smile to your face.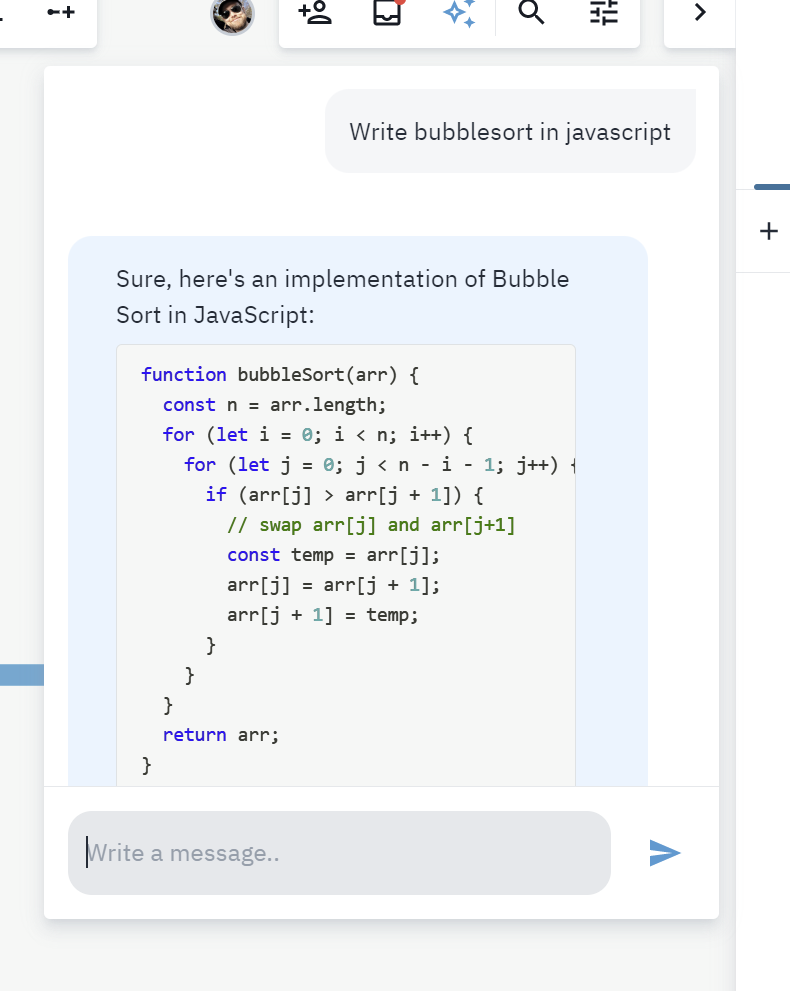 You can also ask it to for optimization tips if you have a code block visible in your open notes editor.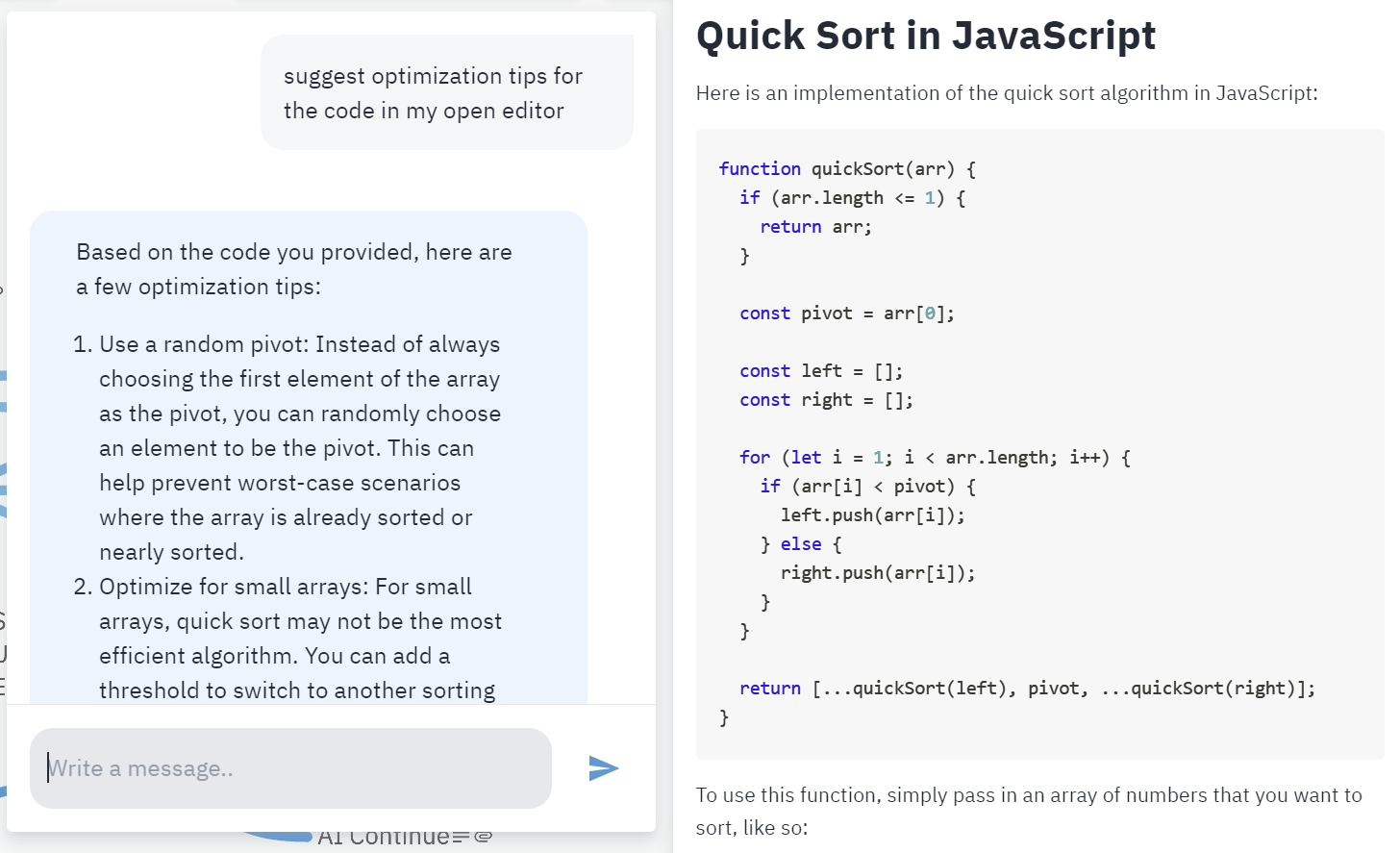 Wrapping things up
I hope you found this article useful, and maybe even got inspired to try using the advisor. Keep in mind that this system is in a "public beta" stage, and we are constantly working on improving it, to make it smarter and more snappy.
Limits
We have to limit the usage of the advisor to reduce our costs, we are not a huge corporation that is able to subsidize the costs of this system.
The current limits are 8 queries per day for the Free tier, 16 for Plus, and "unlimited" for the Plus Ultra plan. Unlimited as in "more than a human is able to use, but less than would be useful for a API or a bot." If you as a Plus Ultra member ever hit the limit with regular use, please send us a message and we will raise the limit higher.
Further reading