NEW: Real-time collaboration
New in this update: Real-time collaboration, new dashboard to organize maps, and a major UI-overhaul.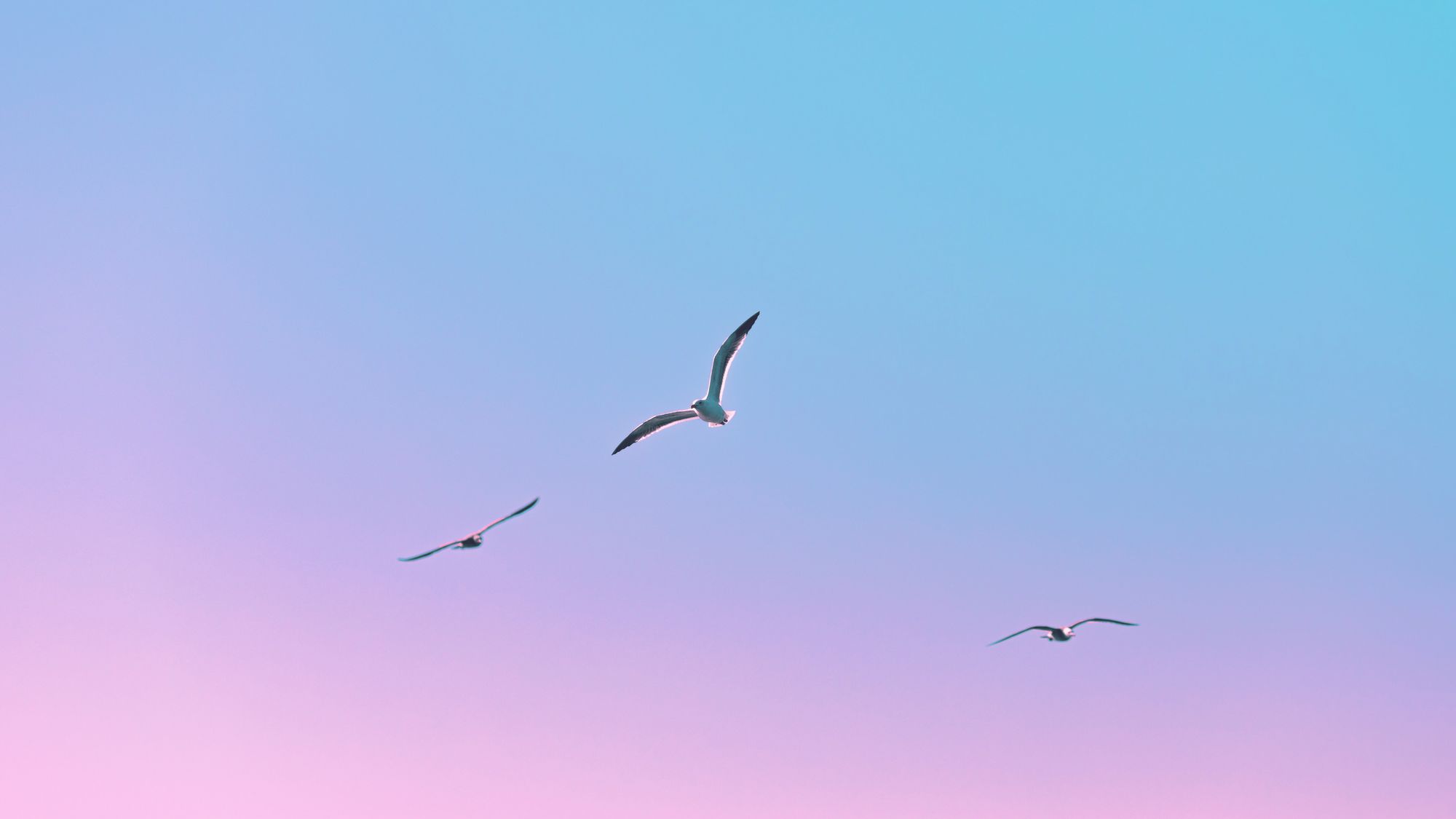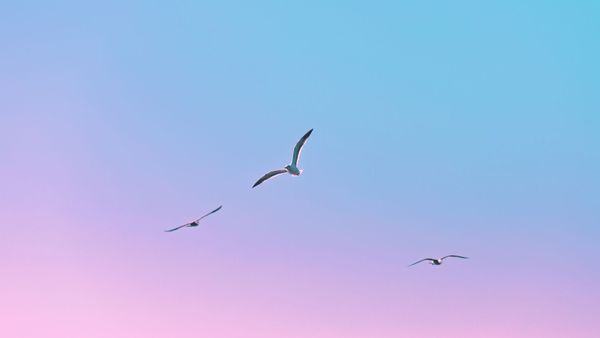 This release is the biggest update for Emberly to date. We have been working non-stop since May, and we're thrilled to finally share it with you.
---
1. Real-time collaboration
Now you can share your trees with people and work on them together in real-time. Invite your friends, colleagues, or perhaps your significant other to collaborate. You can for example create a shared knowledge library, team wikis, recipe collections, or perhaps study a class topic together with someone. We can't wait to hear how you use it.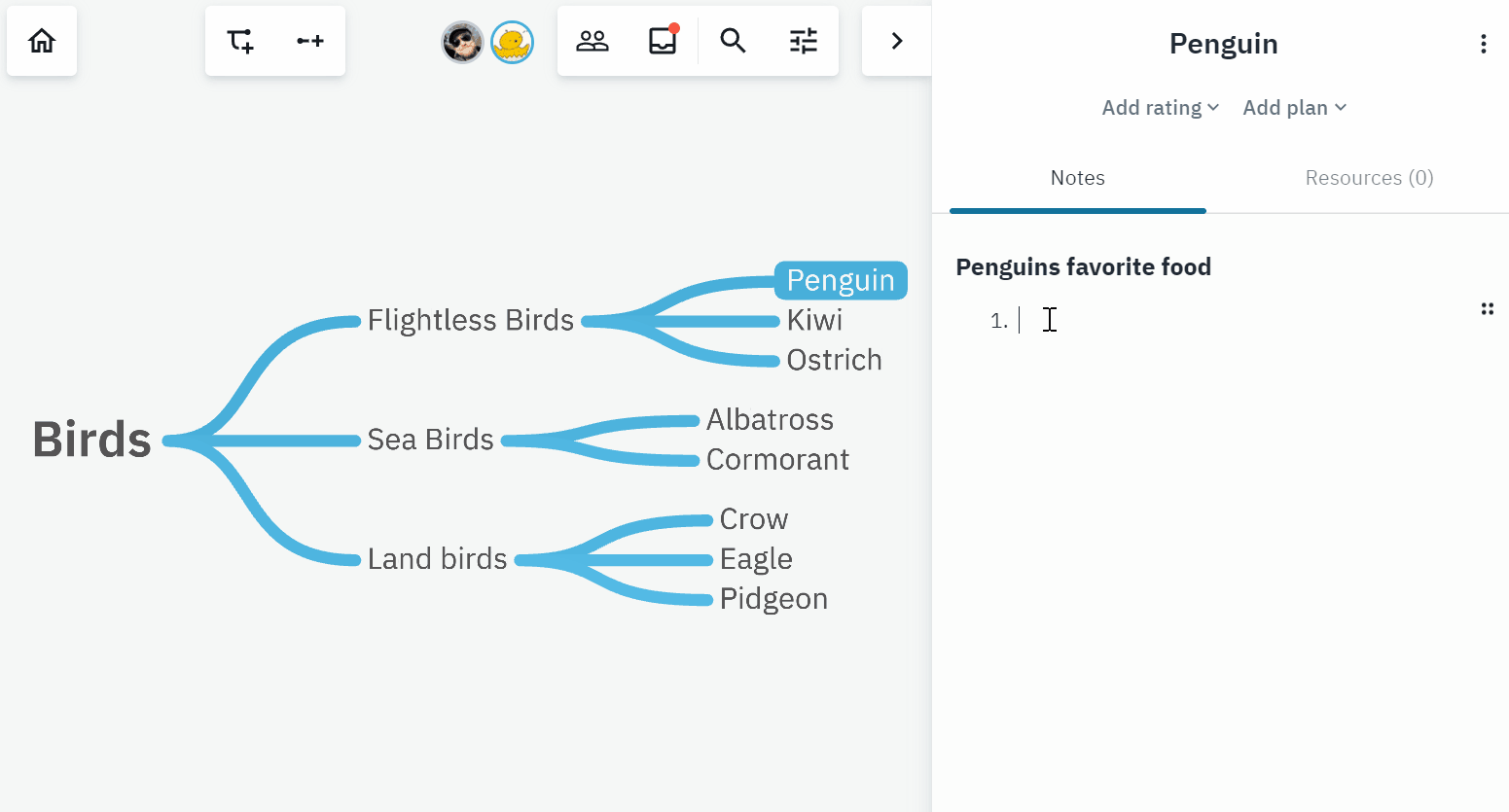 To make real-time collaboration happen, we pretty much had to rewrite emberly from scratch, but we're certain it will be worth it.
---
2. Organize all your maps in a dashboard
We have made a brand new dashboard to make it easier to manage your maps. Also, all maps are now equal. No more "main tree" and "sapling"; now they are all on the same level. We hope that this will make Emberly more intuitive to use and make it easier for new people to get started.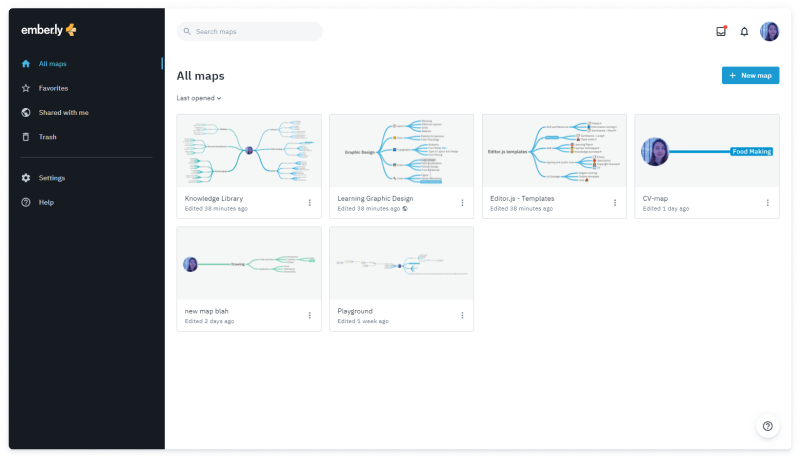 ---
3. UI-overhaul
Since we re-built Emberly anyways, we also took the opportunity to give the interface a major overhaul to make things more intuitive, effective, and pretty.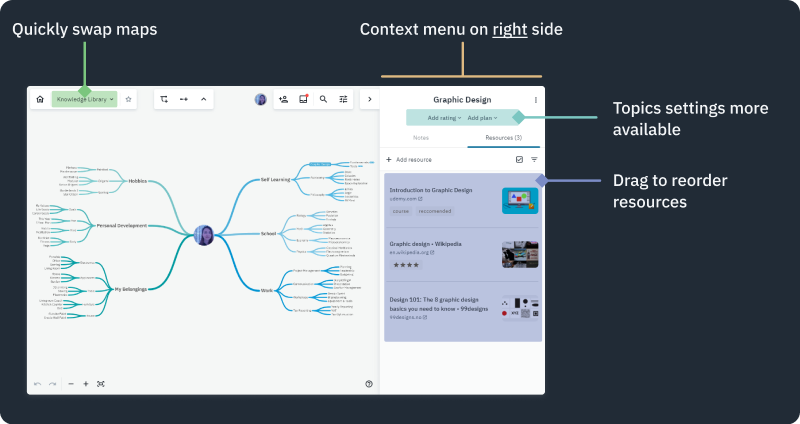 Here are the biggest changes:
A more intuitive layout of menu buttons and areas
Topic setting more available
Drag to re-order resources
New help button
And an overall visual polish
---
Bug fixes & Improvements
You can now duplicate branches across maps.
You can now choose that Emberly should open to the last view you had open. So if you close Emberly when on a certain map, you will open directly to that map the next time you open Emberly.
Pinch to zoom on trackpads should now be more stable across different browsers.
On Safari on Mac, you don't go back when you swipe left on the canvas.
Moved the menu buttons in the table block to don't render outside of view.
Text now wraps inside the table block.
Pasting multiple images into a note-field now works.
---
That's all for now.
Wishing you a warm and cozy February and a delightful new year.
Warmly,
Gina Husebø
Co-founder