Emberly's late summer update 🌴
Hi there! It's Gina and Leif tuning in.👋
Before the summer, we wrapped up work on the sapling system, and then we released the first public version of the Emberly client. So far, we have received some great feedback.
Now, we want to update you on what we have been making in the summer months and what our next plans for Emberly are.
New web-clipper
The summer has been slow. We needed to relax after some intense months of building Emberly. Despite that, we have created a new web-clipper extension for chrome, making it easier than ever to quickly add new articles to Emberly.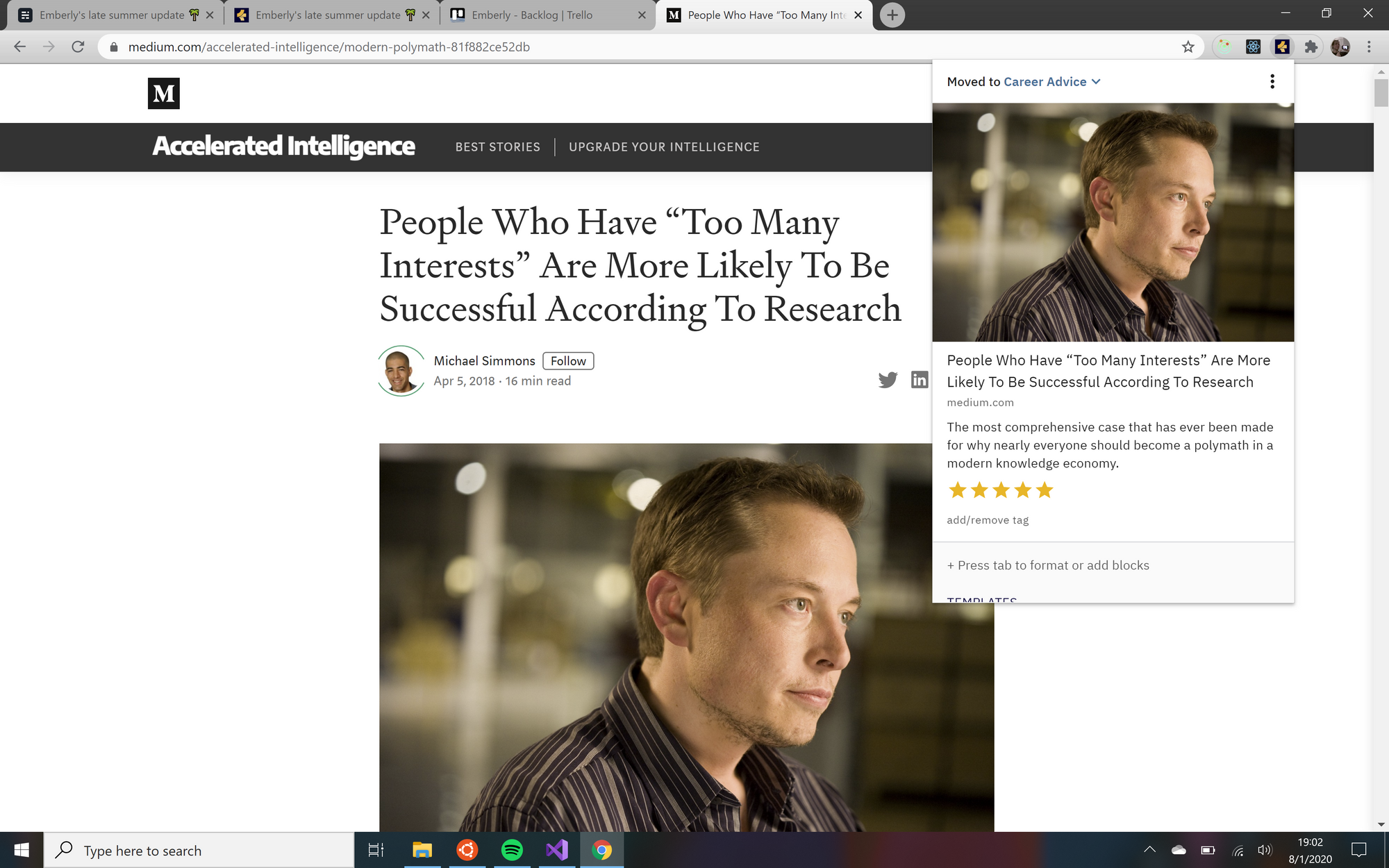 We are testing the web-clipper at the moment and will release it when it's running silky smooth. Probably in a few weeks.
New features
Other features in the pipeline are the ability to:
Set a timer on a resource to remind yourself to get back to it in the future.
Dynamic linking / backlinking in the notes editor.
Topic tagging and filtering, letting you highlight all nodes with a specific tag.
Which one of these features do you want first? Or maybe you have something else you need? We would love to hear from you at hi@ember.ly or on Discord. 😊
Our commitment
The more work we put into Emberly, and the more we see the response from people using it, the more we are sure; Emberly is our life-project, our passion, and it will be around for many decades to come
Even if something should happen to either of us, we have planned contingencies so you can continue using the system even after Emberly, the company, shuts down.
We are going to cover this in a future blog post, so stay tuned!
We hope you had a great summer, love from Leif and Gina!