Saplings, and how to use them
Emberly allows for the creation of specialized separate trees called "Saplings". They can be used for almost anything. In this article we will take a closer look at how to use them.
Emberly is a visual organizational tool for your notes, bookmarks, and files. It works by organizing your life into a mind map.
However, Emberly also allows for creating separate specialized trees called "Saplings" that you can use for almost anything, such as research, recipes, or visualizing a hierarchy of products. Saplings can be shared and embedded in other applications.
If you happened to come across a map embedded on this site, that was a sapling.
How to use saplings
If you are already familiar with using the main tree, you will feel right at home using saplings.
To start, open the saplings list panel. Here you can create a new empty sapling by clicking "+Add New." From this panel, you can also view and open your existing saplings.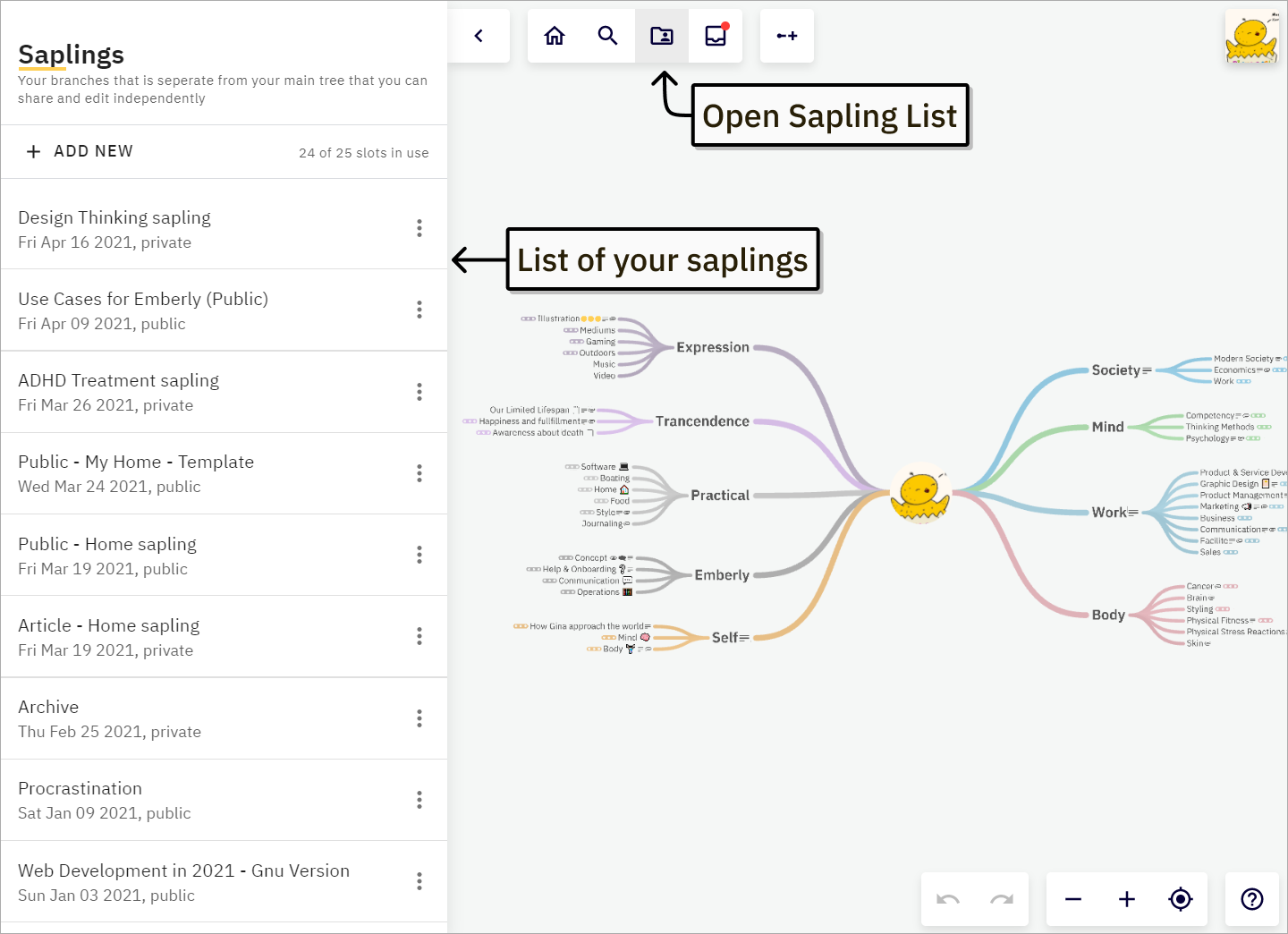 If you are on mobile, you can find the sapling panel by clicking on your avatar in the top-right corner, then clicking on "View Saplings."
Closing the sapling by pressing the X on the top-right corner takes you back to your main tree.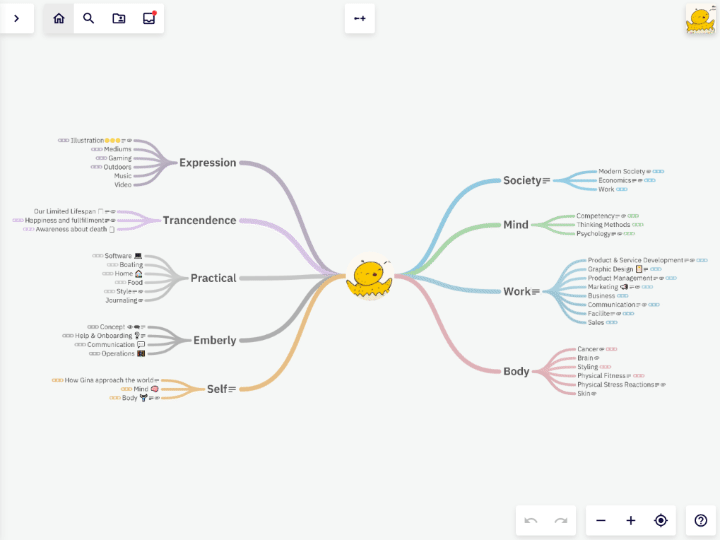 Duplicating a sapling
If you come across a shared sapling that isn't yours, you can duplicate this to make it your own. If you are new to Emberly, you can get started right away by duplicating a sapling. The system will automatically create an account for you and duplicate the sapling to your account.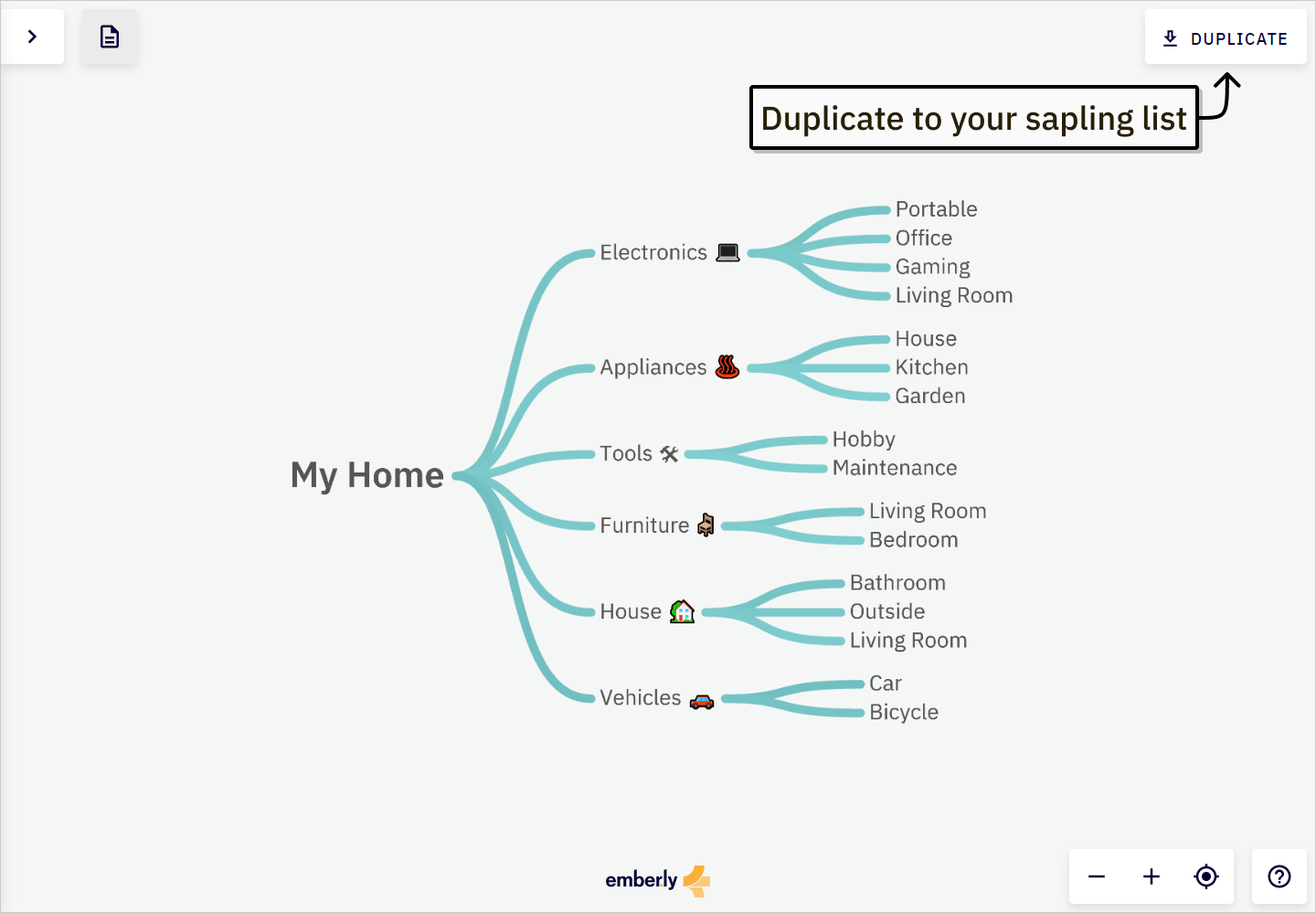 Here are some branches you can give a try: Map of your belongings template, an overview of Google Cloud Services, and Design Thinking.
Duplicating large saplings on the free plan
On the free Emberly plan, you have a limit of 50 nodes inside a sapling. However, when you duplicate a public sapling, Emberly ignores this limit—allowing you to duplicate saplings of any size.
But, this comes with some limitations. You will be over the limit for topics, so you can't add more topics to the sapling before deleting enough topics to fall under the limit.
Even if you are above the limit, you are free to edit any topics, notes and you can add as many resources to existing topics as you want.
Limits are on a per-tree basis, so adding and deleting nodes for one sapling will not affect any other saplings or your main tree.
Duplicating a existing branch into a new sapling
You can duplicate branches between different saplings and between saplings and the main tree.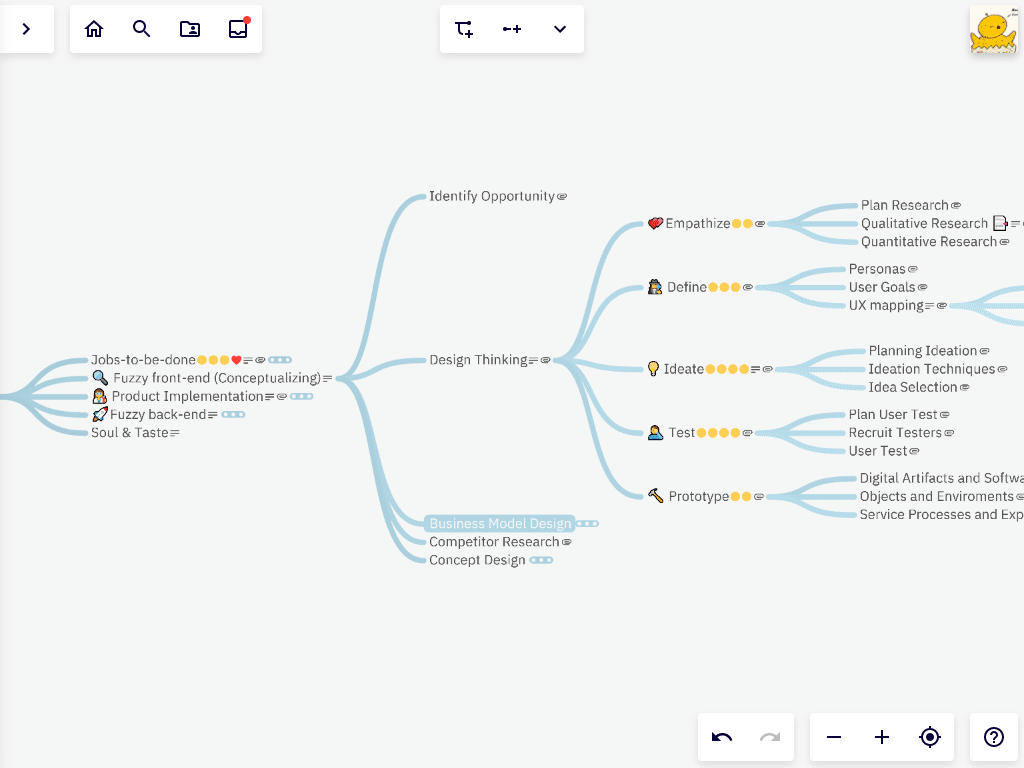 How to duplicate a branch:
Select the first node of the branch you want to duplicate.
Open the "topic edit panel." You find the button is to the right of the topic name.
Click the "Duplicate Branch" button near the bottom.
A new panel will open, giving you some choices. First, choose the destination of where you want to duplicate. Second, decide what you want to include in your copy.
All done!
Customizing saplings
Saplings have more layout options compared to your main tree. You can choose to show the sapling as a single branch or as a full tree. And if you choose to view your sapling as a full tree, you can then choose to show the center either as your profile picture, a custom image, or custom text.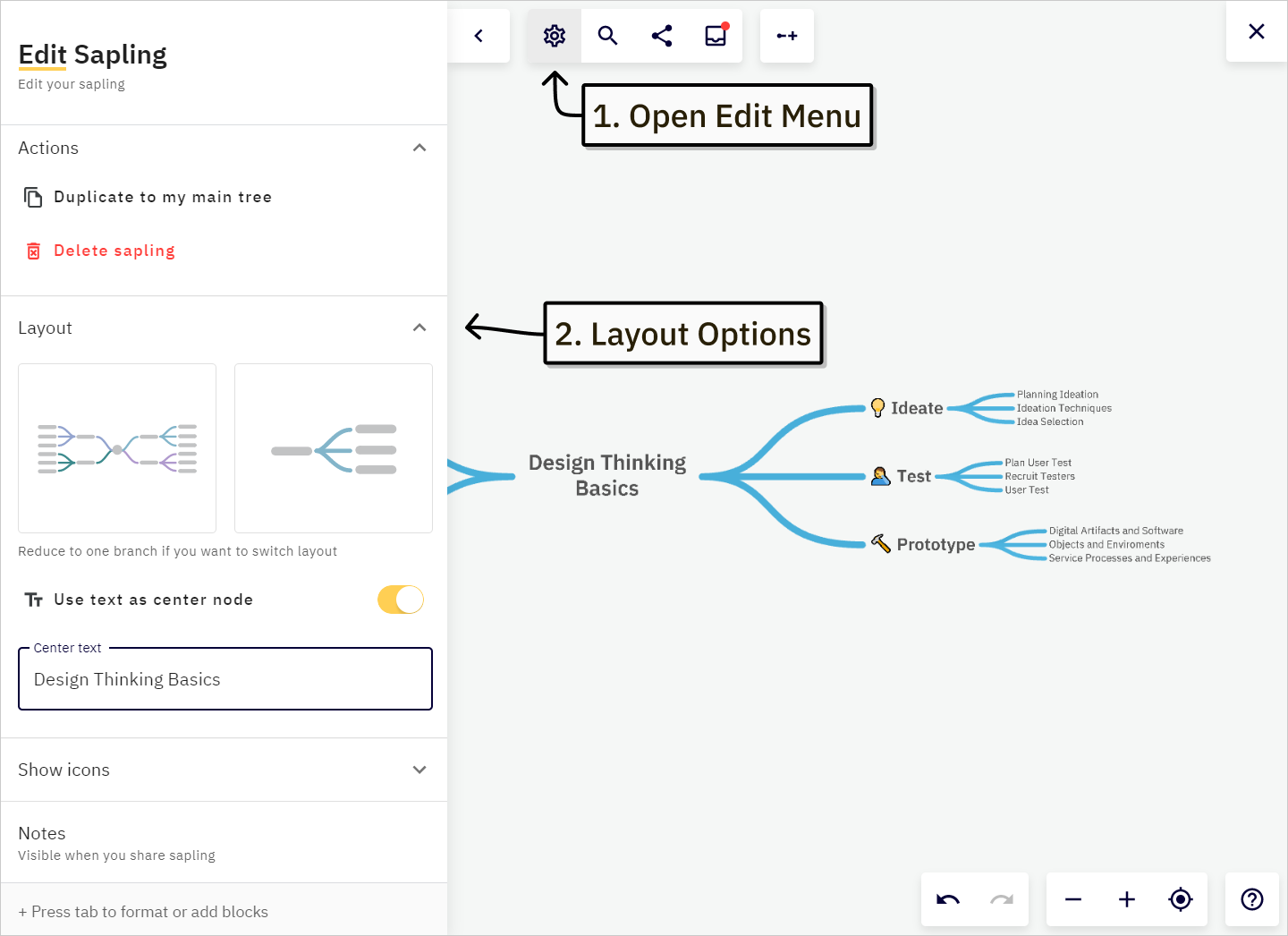 Embedding saplings
If you are curious about how to embed saplings into other applications, look at this article.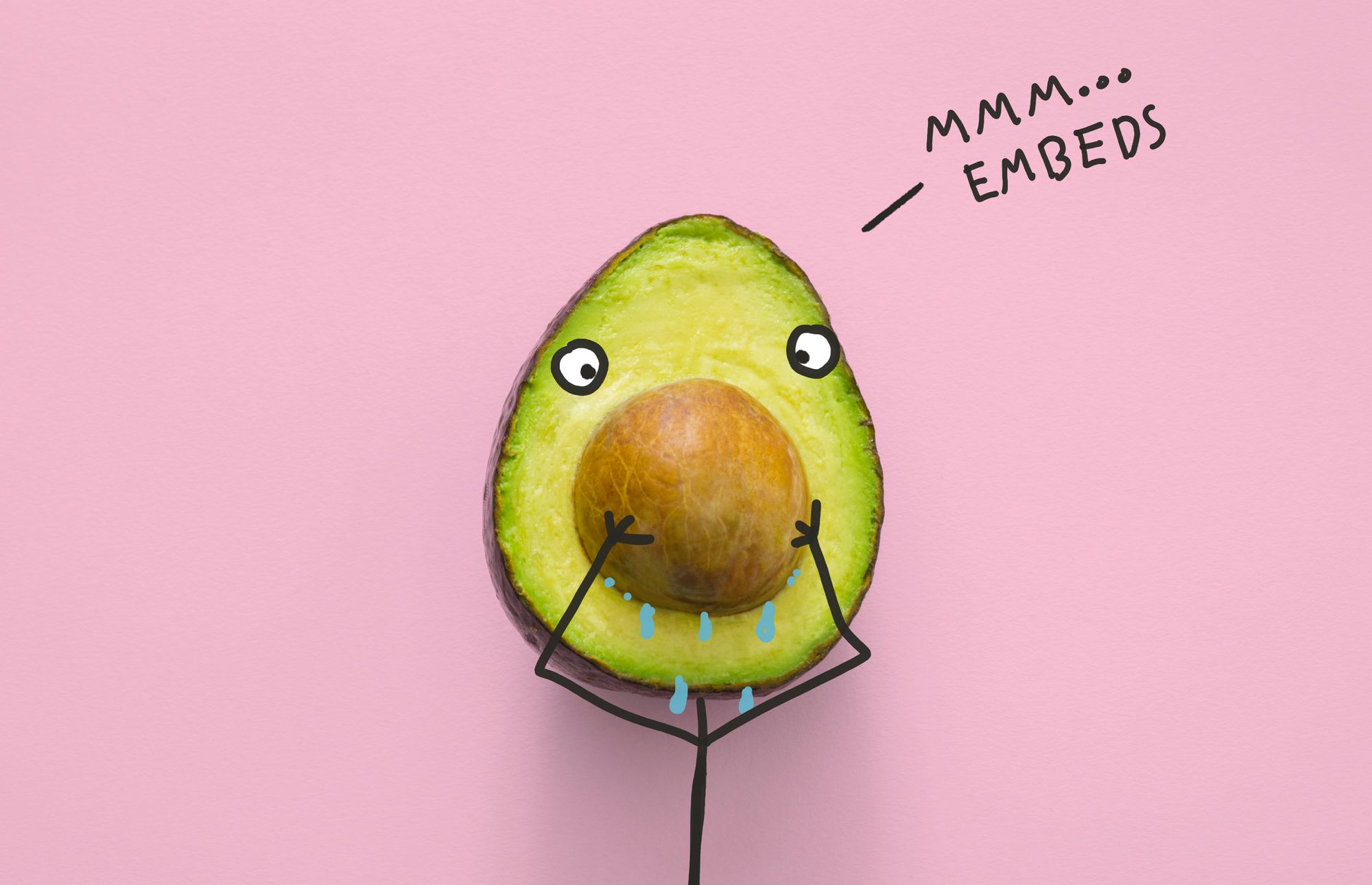 Example Sapling
Below I have embedded a example sapling, it contains some neat tips and tricks on how to use Emberly, have a look!
Inspiration
Check out these articles below to get inspiration for use cases.